Energy Efficiency Design Guidelines
The university has established procedures to consider energy/water use and waste reduction in the design and operation of university facilities in the most economical and environmentally friendly manner possible.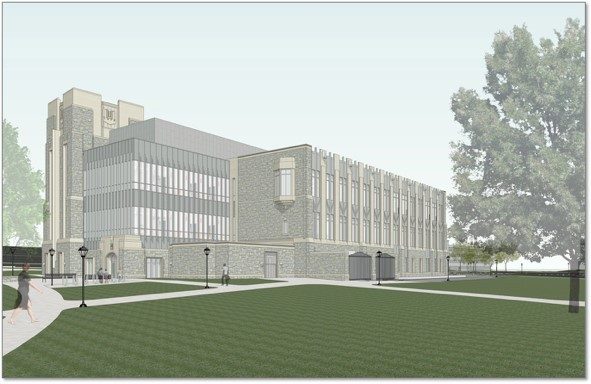 Design and Construction Standards
The university's Design and Construction Standards outline the philosophy, standards, recommendations, and requirements for the design and construction of campus buildings. As a component of the Design and Construction Standards, the Guidelines for Energy Efficient Design address the energy-efficiency and on-campus renewable energy utilization requirements. These standards apply to all new construction, addition, and renovation projects on campus.
Virginia Tech Guidelines for Energy Efficient Design
As of July 14, 2014, design and construction of buildings at Virginia Tech must comply with the Virginia Energy Conservation code. The purpose of Virginia Tech Guidelines for Energy Efficient Design is to formulate additional requirements which go beyond the applicable Energy Code and are specific to the University. This document presents recommended design elements in ten sections each representing a vital interrelated component of an energy-efficient design and includes running a building energy simulation, efficient building shell design, windows and daylight harvesting, efficient use of lighting and power, heating and cooling, ventilation, local service water heating, building automation, renewable energy systems, and energy metering.
LEED® Certification Requirements
The U.S. Green Building Council provides a green building certification program known as LEED®, or Leadership in Energy and Environmental Design. This program scores buildings on their level of energy efficiency based on a point system. Currently, Virginia Tech has eight LEED® certified buildings on campus and several others in the process of certification (listed below).
The university has specified that all new buildings entering the design phase of construction that are greater than 5,000 gross square feet in area, or the renovation of such buildings where the cost of renovation exceeds 50 percent of the value of the building, shall conform to LEED® Silver standards.
LEED® Certified
Visitors and Undergraduate Admissions Center (2012)
Davidson Hall (2016)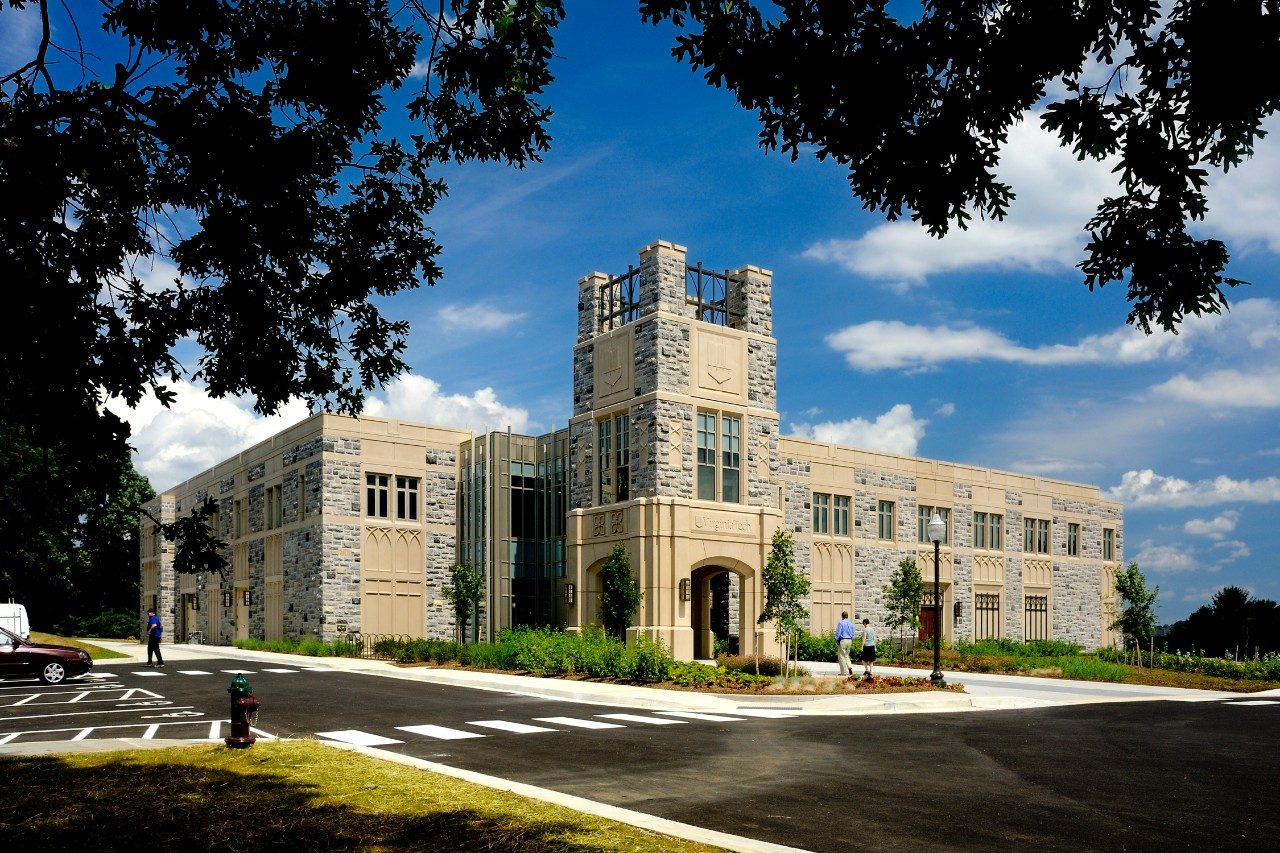 LEED® Silver
Football Locker Room (2011)

Chiller Plant Phase I (2013)

Lavery Hall (2013)

Vet Med Instructional Addition (2013)

Indoor Athletic Training Facility (2015)
Pearson Hall (2016)
Oak Lane Phase IV (2017)
New Cadet Hall (2018)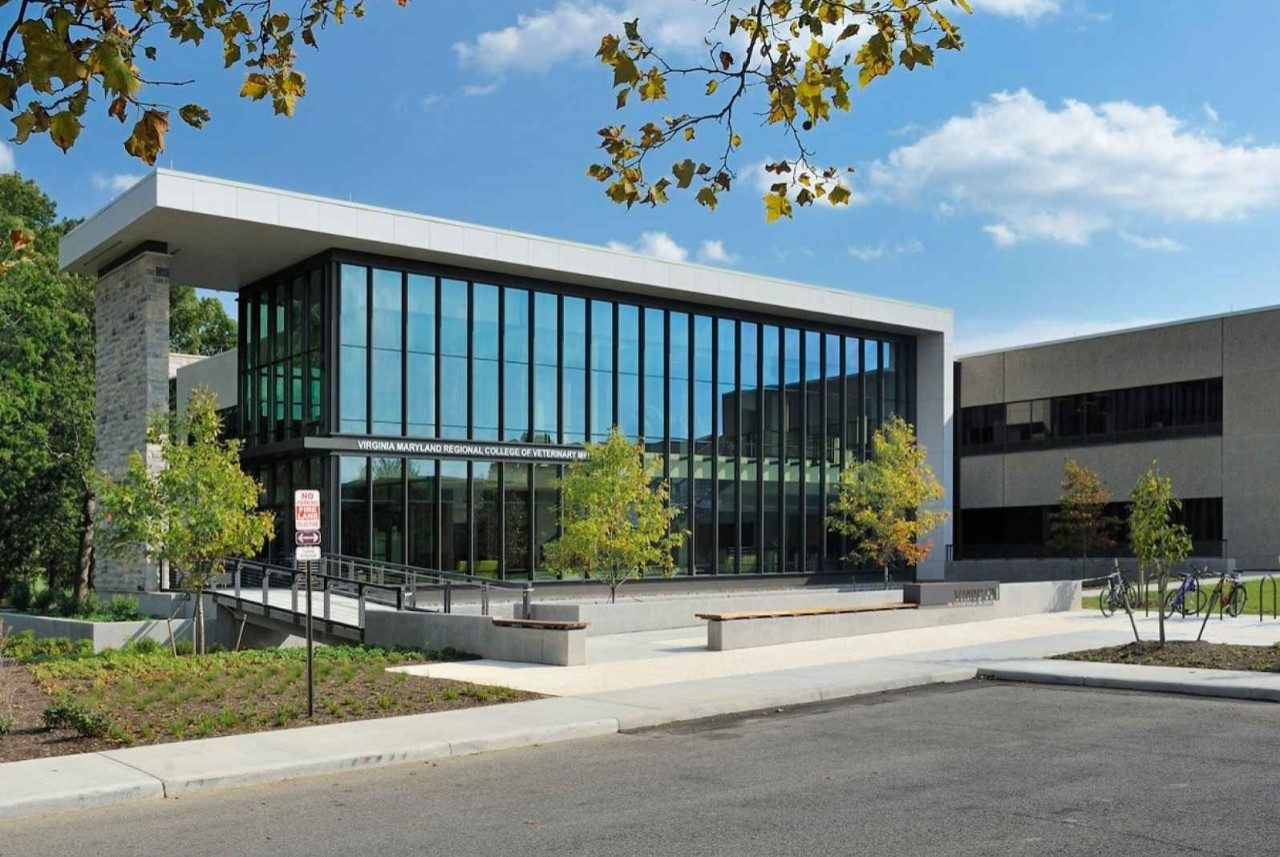 LEED® Gold
Henderson Hall Theatre 101 (2010)

ICTAS II (2011)

Ambler Johnston Hall (2013)

Moss Arts Center (2014)

Human & Agricultural Biosciences Building I (2015)

Goodwin Hall (2015)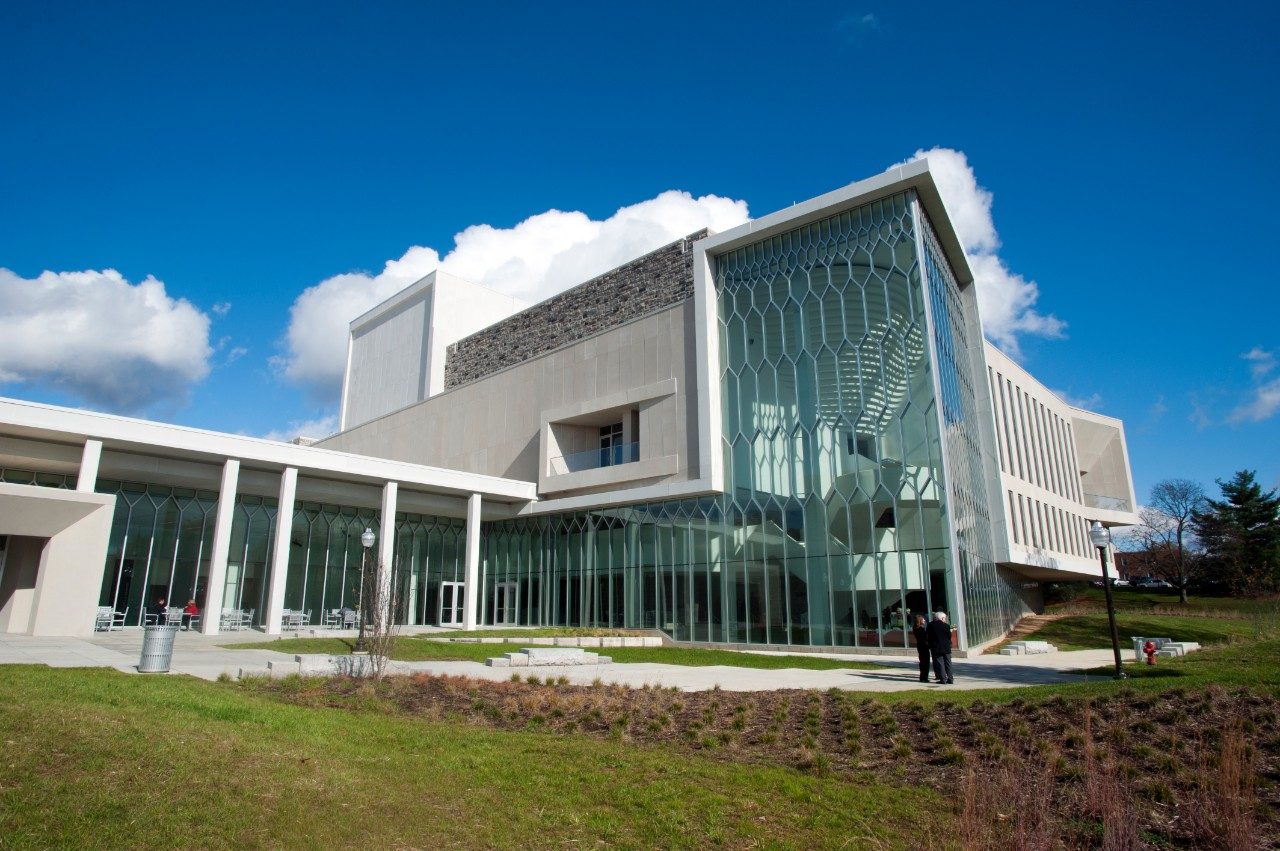 LEED® Platinum
The Multi Modal Transport Facility will be the first project by Virginia Tech to pursue LEED platinum certification.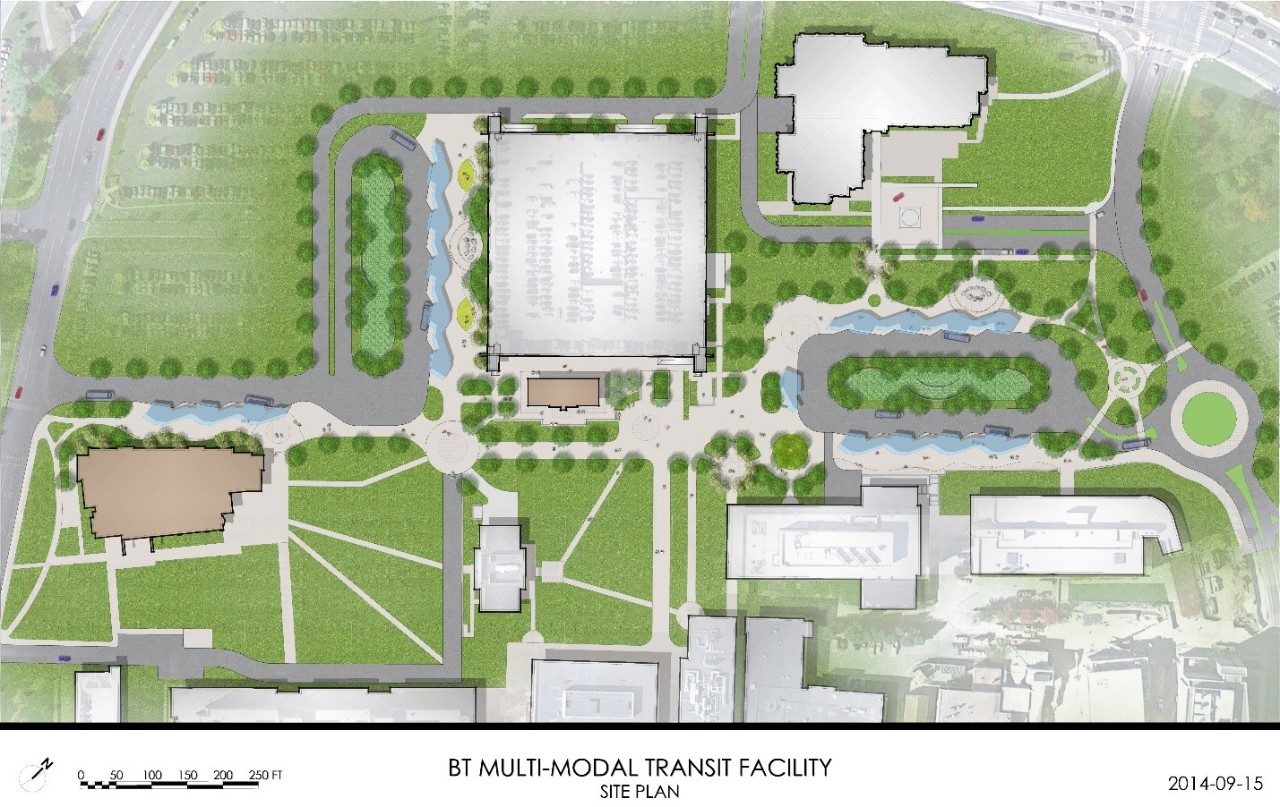 Energy Star®
Energy Star® provides labels for appliances and other products that are superior in energy efficiency. Virginia Tech's goal is to set a minimum standard for all energy consuming equipment to be Energy Star® rated or better, assuming that the performance criteria are met.
Virginia Tech Policy #5505
Virginia Tech Policy #5505 outlines the operations at Virginia Tech to ensure a high standard of efficient energy and water use is achieved in addition to a constant reduction of waste. This policy highlights standard practices throughout the university to reduce waste and emissions as well as outlining efficient building construction and maintenance.

U.S. Environmental Protection Agency (EPA)
One of the ways in which the EPA achieves their goal of "protecting human health and the environment" is through improving water quality and efficiency. EPA's Water Sense program provides product labels, which signify that the product meets the minimum requirements for water efficiency. The university has set a minimum standard for all water-related equipment and fixtures to meet or exceed the EPA's WaterSense Requirements.